School burglary suspect in custody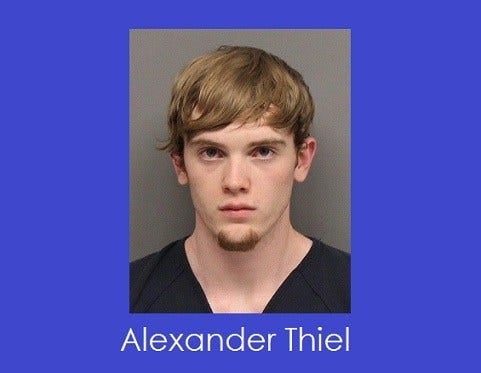 By: Jenn Schanz
jschanz@klkntv.com
Lincoln Police were called to Brownell Elementary just before 2 a.m. Wednesday. They say a neighbor saw 18–year–old Alexander Theil on the roof of the school with a flashlight, and thought he may be trying to break in.
"Alexander Thiel denied trying to burglarize the school. However, he was found with a screwdriver and gloves," says Officer Katie Flood of the Lincoln Police Department.
Police say once Thiel saw them, he took of running.
"Officers engaged in a foot pursuit but the man was apprehended quickly without further incident," Flood says.
Thiel is charged with Attempted Burglary, Possession of Burglar's Tools and Failure to Comply. Lincoln Public School officials say Brownell staff was called to the scene, to make sure nothing was missing.
"The custodian was able to come out and insure with the officers that the building had not been entered," says Joseph Wright, Public Safety Director for Lincoln Public Schools.
Police used a K9 unit to track other possible suspects, but didn't find any. School officials say burglaries are pretty rare, there have been four in the last year.
This is the first attempt at Brownell, neighbors say they were surprised, given that the area is well lit and generally pretty safe.