Science Bowl Champions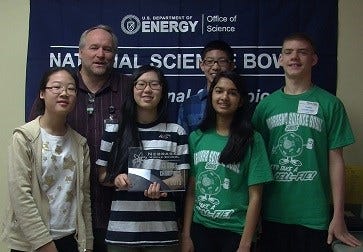 Posted By: Nolan Crane
The Lux Middle School Science Bowl Team is once again advancing to the national championships in Washington D.C. Here's tonight's "Excellence in Education" report.
The science bowl team is made up of five smart students. With buzzers in hand, the students not only need to know the answer, they also have to be the fastest. It's a combination they have mastered after recently winning the middle school state championship. They are now preparing for nationals.
"It is pretty stressful when you're at the buzzer. As long as you understand the information behind it there's really no problem in answering the question, you have a whole team behind you," says Suzie Cho.
"Lux is definitely a top 16 team, if not even better. We'd like to work really hard and try to make it in that top 5," says Rich Powers.
This years team is learning from the best. Under Coach Rich Powers, the Lux Science Bowl Team has advanced to nationals nine times.