SCIP Program in public schools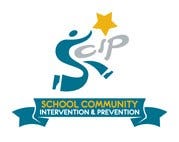 Posted by: Laurann Robinson
A local look at a statewide program designed to help troubled students. The program is called SCIP, or School Community Intervention and Prevention, and if you have a school–aged child in the state of Nebraska, they're teachers may already be a part of the program.
"They're kind of schooled on things that we're seeing, or some trends that we're seeing at the schools at the time. Whether it's the synthetic drugs or other drugs that are being introduced into our society," said Ralph Calafiore, Associate Principal at Lefler Middle School.

The aim of the program is to help train teachers, parents, and community members on how to spot and help students that may be going through behavioral and emotional health problems, as well as suffering from substance and alcohol abuse.
Each student referred to the program remains anonymous.
And Rose Hood, the SCIP coordinator for Lincoln–Lancaster County says, the earlier the these problems are caught, the better the end result usually is.

Hood says, "when whatever it is that they're struggling with, mental health, behavioral health, substance abuse is identified early, we're able to put supports around that student and their outcomes increase."
If you're interested in becoming SCIP trained yourself, the program will be holding a 4–day training class from July 14th-17th.
This is open to all teachers, parents, community members, or anyone else interested.
You can go to www.lmep.com/scip for more information.