Scott 7th Grader wins LPS Spelling Bee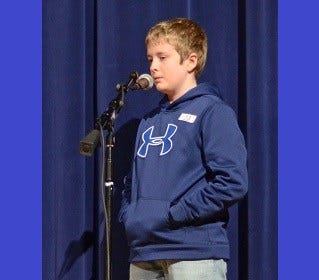 Posted By: Camila Orti
72 students competed in the annual LPS spelling bee Saturday morning, but a Scott middle-school student came out on top.
Blake Callahan, a 7th-grader, won the first place prize of $100, a dictionary and a thesaurus after correctly spelling the word "grotesque." Oliver Wright-Frank, a 6th-grader at Irving Middle School, came in second place.
The competition was open to all fifth through eighth grade students. It was held inside Culler Middle School's auditorium.