Scout honored for helping save lives at Little Sioux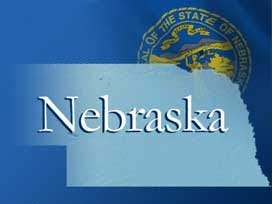 It's been almost three years, now a young man is honored for saving lives at Little Sioux. 17-year-old Jack Pape will tell you he's not a hero. But the injured Boy Scouts he saved at Little Sioux will tell a different story. Now he's been given the same National honor as Captain Sully from the "Miracle on the Hudson."
It was a story that made that national news, a tornado roars thru a Boy Scout camp north of Omaha. The death toll could have been even greater, if it weren't for the heroic actions of a young scout.
Tuesday he was honored with the 2010 American Spirit Award, given by the Congressional Medal of Honor Foundation, USA.
"It's something that I don't think I could ever forget," Pape said.
In June 2008, a deadly tornado struck the Little Sioux scout ranch in Iowa, killing four and injuring 40. At just fourteen years old, Jack Pape gave life saving first aid to injured scouts, his friends. Jack says he only did what he was trained to do.
"You gotta remember there was 50 other people in that cabin when it was hit and those 50 other people were doing everything else to try to save other people so I wasn't the only one there," Pape said.
For that and for giving CPR to a young boy pulled out of a swimming pool in 2009, Jack was honored with the American Spirit Award in Washington D.C. by former Medal of Honor winners.
"It's good that we have pictures because it has been very unreal. Very humbling," Jack's Mom Anne said.
So now that Jack is back in Nebraska. Mount Michael Benedictine school honored their student and boy scout hero once again.
"I think a lot of it is just credit to Jack and who he is. Just makes you so proud," Anne said.
But Jack will tell you, he was just being prepared. "I think I did what I had to do at the time and I really don't think there was another choice," Jack said.
Jack was so inspired by his trip to Washington D.C. that he's thinking about going to a military academy after he graduates.