Scouts show off skills at Pinewood Derby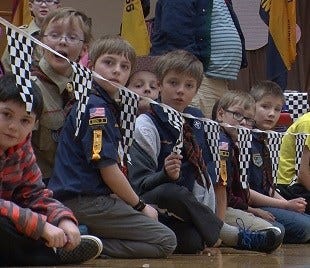 Posted By: Camila Orti
The regional Pinewood Derby competition was held at a local church Saturday.
The annual event allows hundreds of cub scouts to put their homemade derby cars to the test. Besides racing, the boys can also enter a showcase division. Organizers say of the nearly 2,000 cub scouts in Lancaster County, only around 400 make it to the regional competition, which was held at St. Mark's United Methodist Church.
Cub scout representatives say it's all about creating a bond with an adult and making something special together.
"I'm a fast person so I like seeing really fast cars," 10-year-old Hunter Sands said.
"There's a chance to learn about project planning, because you gotta create an idea… plan how to get there then you gotta execute it," Jerad Reimers with the Cornhusker Council Boy Scouts said.
The Pinewood Derby has been a tradition in the county for nearly 15 years. 40 troops were represented in Saturday's competition.