Scruff For Schools Donates iPads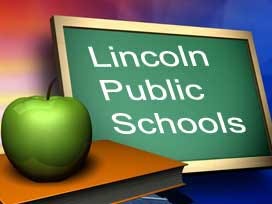 By: Brittany Paris
bparis@klkntv.com
No-Shave November is traditionally a just-for-fun event, but a Lincoln business is wrapping up their participation in the event.
They call it "Scruff for Schools," and while it started out as an excuse to not shave, it has actually turned into a way for a local business to give back to the community.
The guys at the technology company, Five Nines, are no strangers to No-Shave November. But this year, Five Nines and Lincoln Public Schools are helping to donate iPads for kids with special needs. This is a very special cause for James Bowen, CEO.
"My son has cerebral palsy so he can't talk, he can't walk right now," said Bowen. "But with an iPad, he can touch buttons on the screen. So the teacher and the child are both able to communicate in ways they couldn't before."
Bowen said these iPads are empowering to kids with special needs because apps allow them to make decisions. And with Five Nines being a technology group, they wanted to help kids benefit from technology.
"We started looking at what we can do with technology for kids," Bowen said. "It made a lot of sense that let's try to put the right kind of technology in the hands of the kids that really need it."
Co-CEO, Nick Bock, said he spoke with LPS about ways Five Nines could work with them. The answer was more iPads.
"It is nice to be knowing that you're contributing to something valuable in the community knowing that we can make an impact for some kids here in Lincoln," said Bock. "And that's a big deal for us."
Five Nines has almost reached their goal of 5,000 dollars. They plan on buying ten iPads and apps for LPS kids with special needs.
To donate, you can mail a check to:
Sharon Wherry, President
Foundation for Lincoln Public Schools
3801 South 14th St.
Lincoln, NE 68502
Make your check payable to the Foundation for Lincoln Public Schools. Put "Special Ed Tech Fund" in the memo (or add an employee name there if you are sponsoring an employee).
To donate online, go to:
https://foundationforlps.org/donate/give-a-gift/
Under "Donate to" specify "other" and type in "Special Ed Tech Fund."