Sea to Shining Sea Ride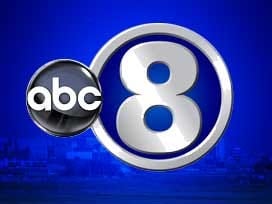 A group of injured veterans is biking across the country made a stop in Lincoln.
They've Biked through the rockies, They've biked through the desert, and now they've almost made it through Nebraska.
It's a 4,000 mile, 63 day journey for a group of veterans, some of whom will never walk again, to prove nothing is impossible.
Eric Frazier is one of 18 injured veterans, who found himself once in a hospital bed, but now on the road.
"I personally am out here trying to make sure that next veteran who laying in a hospital bed is understanding that he or she has a life in front of them if they so chose." said Frazier.
He and the team is taking part in state farms sea to shining sea bicycle tour.
It started in may on the golden gate bridge and will end late next month in Virginia beach, resting here in Lincoln, where Senator Ben Nelson welcomed them to town.
"I think they're setting an example for the rest of the country that they were able top preserve in spite of major challenges in their lives."Said Nelson.
Another reason why they're riding. Now that they're a little more than half way done.
"We've had some ups and downs I've personally had some ups and downs where I don't want to be here but then I have to check myself and always let myself know the reasons why I did this."Frazier said.
If you'd like to donate to the sea to shining sea ride, you can by following the link below
http://worldteamsports.kintera.org/faf/donorReg/donorPledge.asp?supId=0&ievent=422262&lis=1&kntae422262=29BCCFEB8A804B4D9CC03FA3B3ADE717&team=