Second Sunday: Bryan LifePointe reopens
Bryan LifePointe is just one of many places having to make big adjustments reopening.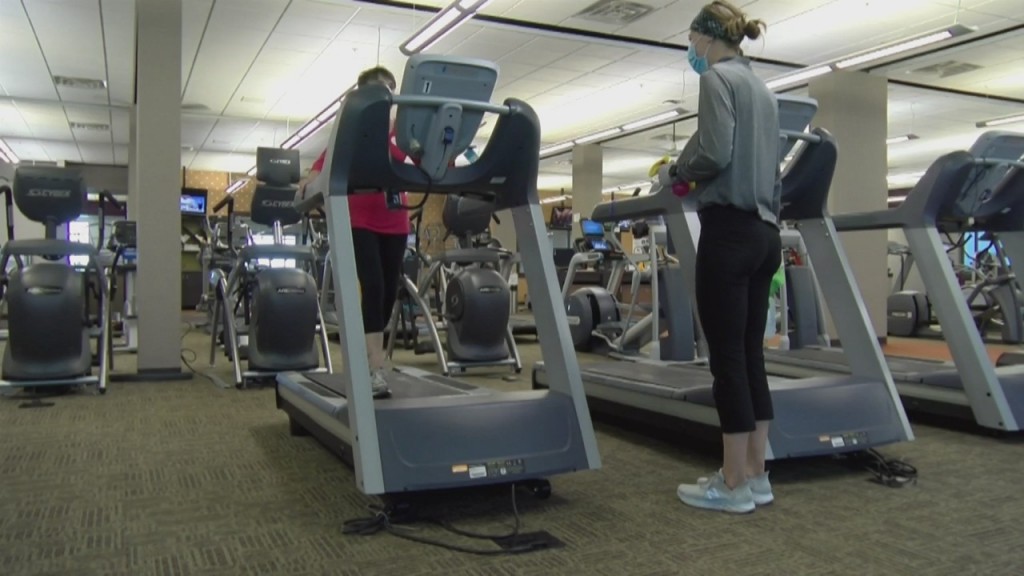 The impact the coronavirus has had on our lives has been monumental. We've had to come up with creative ideas at home, especially when it comes to exercise.
Bryan LifePointe is just one of so many places that have been able to reopen. Although, the atmosphere is a little different than other gyms. This is why Dee Remmers felt safe coming back.
"I have total faith that they are safe, since they are affiliated with Bryan and they know what they are doing because they would have had all the training they needed," Member at Bryan LifePointe, Dee Remmers said.
Bryan LifePointe is a medically based health, wellness and fitness center. The decision to reopen meant making sure the health and safety of their members and staff was of highest importance.
"When we opened, even though we knew we had to go by the DHM's, we went one step further and went to what's the highest recommendation by our industry," Clinical Services Navigator, Cindy Kugler said.
In the exercise rooms, once someone is done using the machine they wipe it down and put a sign on it that says 'sanitize'. A staff member then comes by and wipes it down, again. Remmers says Bryan has made it pretty easy to adjust to the new changes.
"I keep forgetting about the distancing, the mask thing doesn't seem to be an issue but you know when somebody talks to me, I have a tendency to want to walk up to them or closer to them so that's a big issue and just keeping the distance," Remmers said.
The equipment is spaced out, even more than the 6 foot recommendation.
"We're doing 10 feet, we're not doing 6 feet because we are a medical, wellness and fitness center so we do have people that can be higher risk but that's where they know they can come here and be safe," Kugler said.
For those who may still feel edgy about coming in, staff made over 40 exercise videos during the time they were shutdown. Members can access them on Bryan Health's YouTube Channel.
Kugler says members have adjusted well with everything going on.
"It is just amazing how, you know even though it's not ideal, people want to be here and it's just so great to see their faces behind the mask and have them back here," Kugler said.
Before going to workout at Bryan LifePointe, members are asked to sign up for a one hour time slot. You can do that over the phone at 402-481-6300 or online.