Second Sunday Health Report: 3D Mammography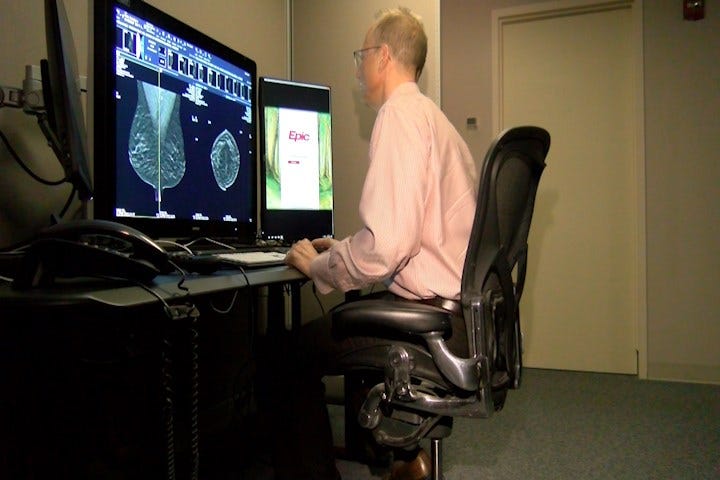 Julia Lantz makes Mammograms a part of her yearly health routine. It's a simple test that could save your life.
"You have to do it as a woman because early detection is imperative for good outcome and so that little bit of discomfort is worth it," Lantz said.
Bryan Medical Center is the first to introduce 3D mammography to Lincoln. The technology allows radiologists to see a level of detail not possible before.
"It usually takes tiny little slices through your breasts from the top to the bottom and then from out to in and a computer processes all that and then we are able to look at it on a screen and essentially be able to diagnose tiny cancers within the glandular tissue," Radiologist at Bryan Health, Douglas Winjum said.
With 3D, 40% more invasive cancers are found over what was originally being used, 2D mammography.
It only takes 3.7 seconds to get the 3D image to provide the best results, some systems can take up to 30 seconds.
"It's fast you know, once the radiologist reads it we have the results and things can be dictated and sent out to you," Lantz said.
Bryan Health recommends women to have a Mammogram every other year after the age of 40 unless there is a family history of breast cancer or a history of other conditions, then they recommend every year.
"Patients that have dense breasts is a little bit more difficult to diagnose cancer especially with tiny ones and again with 3D technology, you are usually able to see those a lot earlier than you would be with 2D," Winjum said.
Bryan Health has new smart curve paddles on their 3D units. Julia describes her previous experience with mammograms to be painful, up until this new item.
"It was wonderful, I mean as wonderful as a mammogram can be, it did not hurt and I did not feel pain," Lantz said.
Breast cancer is the second–leading cause of cancer death in women after lung cancer. Early detection is the key to the cure.
3D mammography is available at all Bryan Health locations. Medicare covers it, as well as a high percentage of private insurances.