Second Sunday Health Report: Heart Month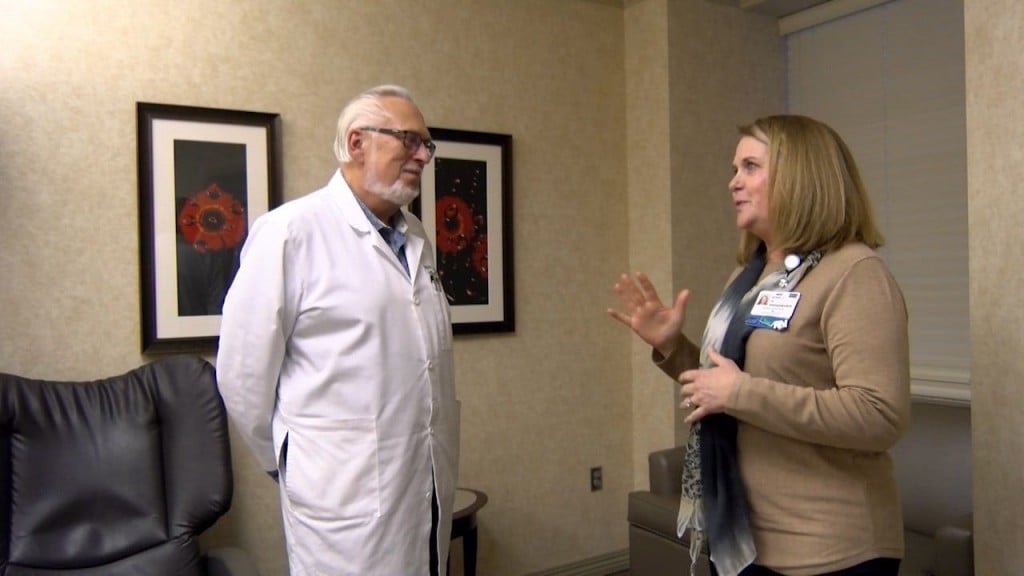 Stephen Swanson has worked at Bryan Health for nearly 40 years, he has delivered close to 17,000 babies.
He never had any issues with his heart, up until 3 months ago.
"When I noticed each of those times and they kept telling me that they were resuscitating me every time, I was very unsure of the outcome," Dr. Swanson said.
Dr. Swanson woke up one night to let his dog out, he felt dizzy and eventually passed out. If it wasn't for his dog barking to wake his wife up, things could have been a lot different. They were quick to call 911.
Dr. Swanson explains his life flashing before his eyes in the ambulance.
"Each time that white light came on, whatever it was, I don't know but it just gave me a total relaxation and just like okay whatever is going to happen, it's okay, don't worry about it," Dr. Swanson said. "It's an amazing feeling and I don't know what does that but I believe it."
Dr. Swanson went into cardiac arrest three times. He underwent a procedure where doctors placed a permanent pacemaker. One of the nurses who helped was Bobbi Clinch.
It just so happens that Dr. Swanson helped her with a serious emergency pregnancy, saving her baby.
"He said we are going to do an emergency c-section, are you okay with this, and I was like yes lets just go and get it done." Nurse at Bryan Health, Bobbi Clinch said. "Here, 27 years later and I have this beautiful red headed gorgeous girl, thanks to him."
All this time later, Clinch was a part of saving Swanson's life and repaying the favor 27 years later.
"I did something for them and their kids and then their team did something for me, they saved my life," Dr. Swanson said.
Since the incident, Dr. Swanson has been recovering miraculously. He went to the Bahamas and swam in the ocean.
Clinch couldn't help but tear up seeing him walking through the halls again at Bryan Health.
"This is why I do what I do because here he is looking good and standing there with his lab coat and happy about life and it just made you feel good about everything," Clinch said.
Dr. Swanson wants to give out a big thank to everyone at Bryan Health who were a part of his procedure and recovery. He says he wouldn't be here today if it wasn't for his team.
"There is just too many good people in the hospital and for me it's home, it's as much home as it for me living at my house in the country," Dr. Swanson said.
Heart month is the perfect time to learn about your risks for heart disease, as well as how to keep you heart healthy. You can learn more here.