Second Sunday Health Report: Telehealth
The Diabetes and Pregnancy Program at Bryan Health provides care to women who have all types of diabetes during pregnancy.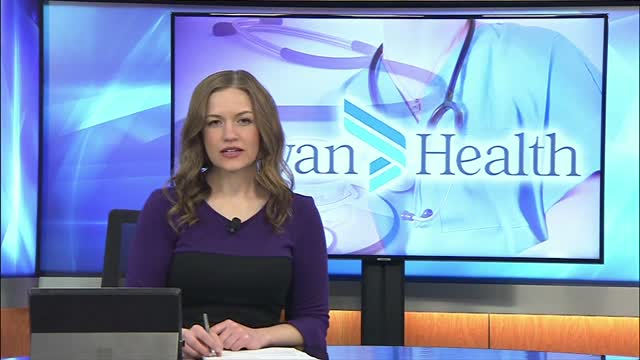 In January, Leah Persing was diagnosed with type 2 diabetes. In late February, she found out that she was pregnant and expecting in November. It all started around the time coronavirus became very prevalent. She was advised to stay home as much as she could, this is when telehealth came to mind.
"I knew it was an option but I never really pursued it because for me I have some social anxiety but usually I can just get through it, you know," said Leah Persing.
Persing is a part of Bryan Health's new Diabetes and Pregnancy Program at the Center for Maternal and Fetal Care. They provide care to women who have all types of diabetes during pregnancy. The program has adapted and is providing telehealth services during COVID–19 to these important patients, like Persing.
"It's not really that nerve-wracking, I think the first time it is because you are like I don't know what is going to happen but other than that, it's really not that different then in person," said Persing.
Persing has been meeting with her provider Libby Mollard for the past month. Telehealth is quite simple, once she is ready for her appointment, she presses start and then she is moved into a virtual waiting room.
"A lot about what the visit is about is about you as the patient are telling us and so it's been really important for everyone," said APRN-NP, CNM, Center for Maternal and Fetal Care, Libby Mollard.
During the appointment, Mollard is able to see if Persing needs to make any lifestyle changes or adjustments.
"I send her my routine glucose levels and stuff and she can see if it's high or if it's low, how I'm doing and if I need to make any adjustments but so far everything is going just fine," said Persing.
Mollard says about 10% of people have diabetes during pregnancy.
"What a woman experiences during pregnancy often times is going to show us what we may experience in the future when she is not pregnant," said Mollard.
Although telehealth has been much more convenient, it doesn't supplement for the critical in–person appointments such as an ultra sound. Being diabetic while you are pregnant means your pregnancy is considered high risk.