Second Sunday Health Report: Telemedicine
Telemedicine provides medical care from a distant location.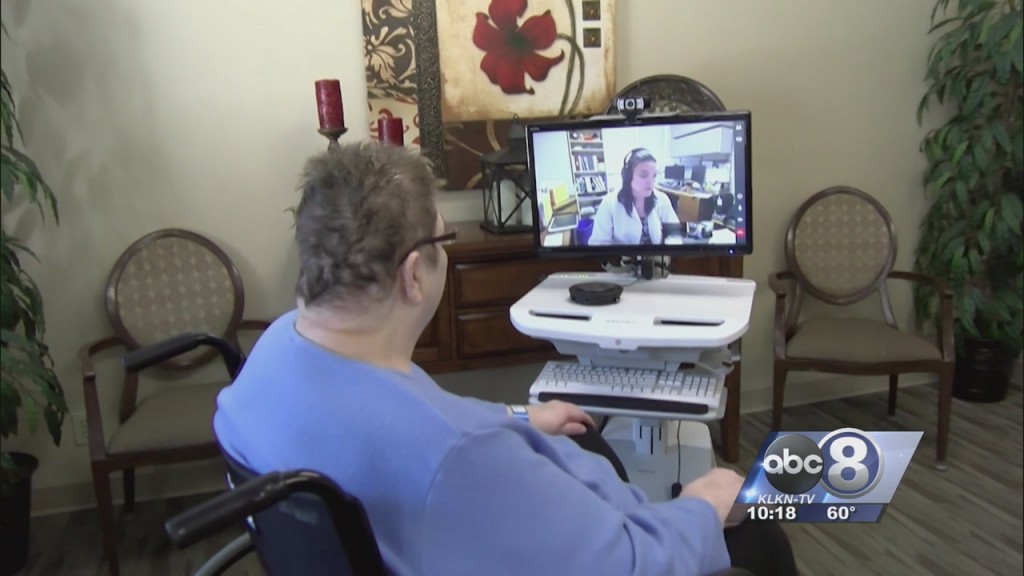 Telemedicine provides medical care from a distant location. It connects patients and providers in the most effective way possible.
Bryan Health covers over 60 locations in 8 states.
"We see needs in rural facilities, mid-size facilities and we really try to craft programs that come together and meet those needs to connect physicians with patients in communities that need care," said Director of Telemedicine Services, Andy Whitney.
The Lancaster Rehabilitation Center is just one place in Lincoln that is using telemedicine. They call the machine a 'doctor on wheels' and it lets doctors see and hear just about anything.
"It basically tells her what is going on with the patient before hand with of all of this data," said R/N Nurse Manager, Jessica Wilcox. "She can hear heart sounds, lung sounds, bowel sounds, and she can see incisions, color, urine and whatever she may need to see."
Telemedicine has been at Bryan Health for nearly 5 years and they do thousands of encounters each year, it's rapidly growing.
"It keeps the patient home with their family and in their community and that's really better for everybody," said Whitney.
Whitney says his favorite part about this tool is the difference it is making within communities. At this time where coronavirus is so prevalent, it's the perfect solution to minimize contact with other people.
"We don't want sick patients where they shouldn't be as a patient, I don't want to be where there is sick patients so telemedicine is just going to become more and more important in our lives," said Whitney.
A big goal for those at the rehabilitation center is to get better and go home. The 'doctor on wheels' is another tool to help with the transition.
"It's just another set of eyes for our patients, it helps them be here and be comfortable and it's a nice transition from the hospital," said Wilcox.
Transitional care is a new telemedicine program at Bryan Health. The intention is to reduce the number of re-admissions to the hospital, it also shortens the average stay in rehab.
Whitney says telemedicine's future is bright. It could one day replace a visit to the doctors office, or even a hospital stay.