Second Sunday Health Report: Volunteer Opportunities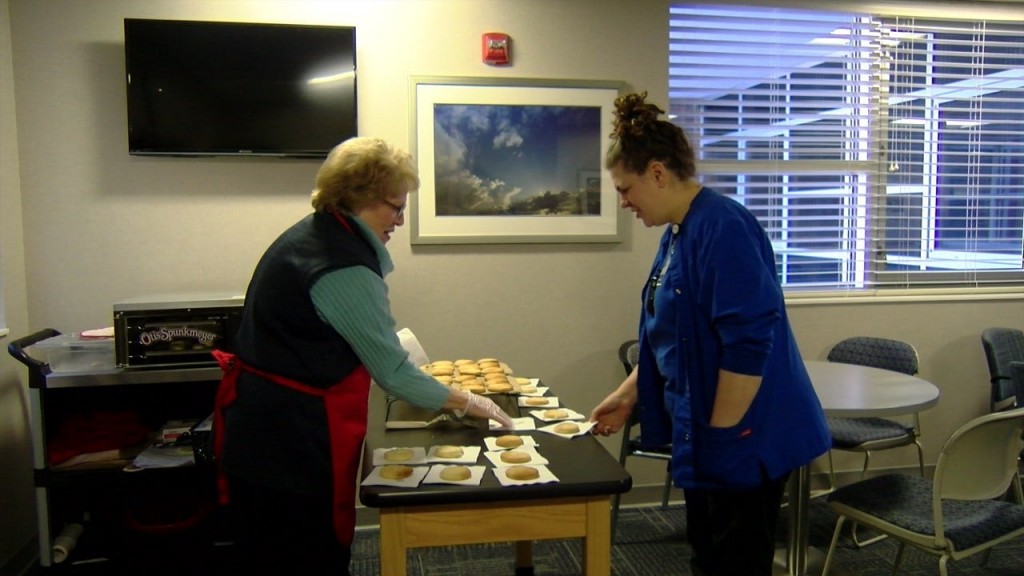 Volunteers play a key role at Bryan Health.
"This one small cookie can make them smile and I have not seen one person that has taken a cookie and hasn't smiled," Bryan Health Volunteer, Gay Martin said.
They make sure patients, guests and staff have everything they need. In this case, it's simply a freshly baked cookie.
"It's a blessing to all of them you know sometimes it's very tense and emotional to family members and even to the nurses and it just helps to lighten their load," Martin said.
Martin lost her husband and mother a few years back. She wanted to make an impact in the community. Her friend told her about Bryan Health's volunteer program, difference bakers.
"Bryan Health has a fantastic volunteer program, they reward you and they just make you feel like you are so valuable," Martin said.
Martin has built relationships with the staff on her floor. They look forward to seeing her bake a different cookie, every Wednesday. She says chocolate chip is a fan favorite.
"The nurses say it makes their day and I've even had a doctor say I woke up and I said oh it's Wednesday, Gay will be there making cookies," Martin said.
Volunteer opportunities are endless at Bryan Health. Martin says the difference bakers has made a real impact not only on patients, guests and staff, but herself.
If you or someone you know would like to volunteer, click here.