Secretary Kathleen Sebelius Answers H1N1 Questions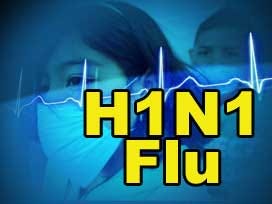 Health and Human Services Secretary Kathleen Sebelius says several million doses of the H1N1 vaccine are on their way to the 50 state and local officials have already picked out where it will be going and who will be getting it first.
Sebelius says, "we're going to push it out to states as quickly as it comes off the line."
At the very latest, it's expected to get to Lincoln October 15th. At first, five key groups will have first chance at the shot.
Those groups are: household members with a child under six months, people age six months to 24-years-old, health care workers, people 25 to 64-years-old with a chronic medical condition and expectant mothers.
"Pregnant women should go ahead get the H1N1 vaccine not only to protect themselves, but to protect their babies because babies can't get vaccinated until they're six months old.
Then, in about two months, everyone else can get a shot.
Sebelius says there will be plenty of vaccines for everybody. "It's a voluntary program. We really hope people take this seriously. Millions of people getting the flu could have a huge impact on this country, on our economy."
Some are nervous about the shot or think they're healthy and don't need it but Sebelius says the more people who get it, the safer we all will be. "We know people don't have an immunity to this particular virus so get your seasonal flu shot and get the H1N1 vaccination."
Some good news, this is the same virus we had back in April, so it hasn't mutated.
Also, as far as the costs of a H1N1 flu shot, your local health care provider will more than likely charge a fee, however at your local health department it should be free.