Sen. Johanns, local educators talk 'No Child Left Behind'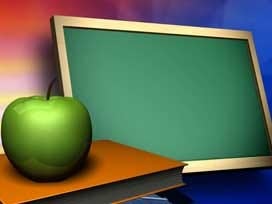 Senator Mike Johanns heard the concerns local educators have about No Child Left Behind at a meeting in Lincoln Thursday afternoon.
The Republican senator says he will not vote for the reauthorization of the act and state educators are supporting that decision.
But some of the state's superintendents say even though the federal program is called 'No Child Left Behind it's doing just that. Senator Johanns says, "when you have the frustration from people that are really great educators, you begin to realize something's not working very well."
Senator Johanns met with around a dozen area school officials. They say they're frustrated with the lack of learning and unnecessary labeling the current 'No Child Left Behind' is leaving, specifically here in Lincoln.
Marilyn Moore, Associate Superintendent of Lincoln Public Schools was at the meeting. She says, "I think a label hardly ever helps somebody get better. When I met with the Elliott staff to tell them that their school had been labeled as a persistently lowest achieving school, they were shocked. They were dismayed about that and they felt, rightfully so, that the label doesn't capture the work they've done."
Moore says in the last decade, Elliott Elementary has transformed their 29th percentile in reading to the 69th percentile. That's all the while 90% of their students live in poverty. She says that kind of success isn't measured in the current bill.
Senator Johanns says, "no one came in here today and said, 'I don't want to do any assessments. It's very much the opposite. They just want this system to work better than it's working because what's happening now is, as somebody pointed out, it's all about testing, not about kids."
The senator hopes the reauthorization goes to debate. He'd like to bring up that the point that a four year high school graduation model is an outdated measure of success. He says some kids, especially immigrants, may need longer.