Senate leaders delay action on Kintner scandal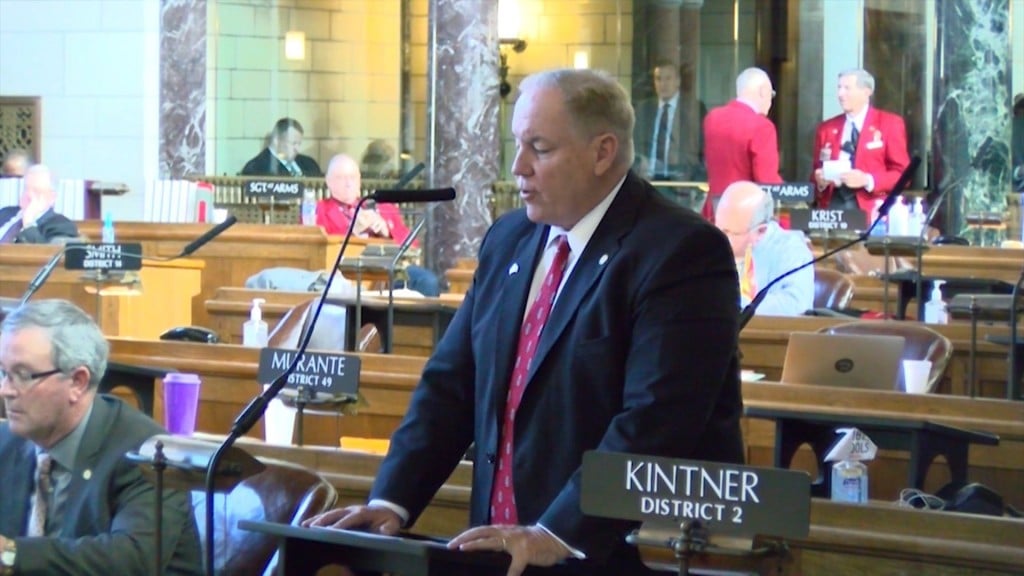 Posted By: Brent BonFleur
The Nebraska Legislature's Executive Board voted today to delay any action against State Senator Bill Kintner until a hearing on August 29th.
Kintner admitted to having cybersex using a state computer with a woman he met while on a trip last year.
Some board members said more time is needed to examine evidence before a decision can be made.
But others feel it's their responsibility to deal with it now.
They say delaying too long might push the issue into next year's legislative session.
"When we come back in January, if this hasn't been dealt with, I'm sure it will be a topic of discussion," State Senator Bill Krist said.
"Not just from an individual senator, but from several."
Governor Pete Ricketts and several senators – including some on the board – have said publicly that they have advised Kintner to resign.
So far, Kintner has refused to do so, saying this is a personal issue between him, his wife, and God.
The board has several options: to do nothing, pursue minor punishments or to move for expulsion or even impeachment.
Senator Ernie Chambers said expulsion doesn't go far enough, and says if the committee doesn't go forward with a special session to deal with the situation, he'll pursue the matter on his own.
"As a member of the legislature, I must do everything I can to purge it of that wrongdoing scallywag," Chambers said.
Kintner was not at Friday's meeting. Some stressed he should be at the meeting on the 29th.
Senator Bob Krist said an agenda on that meeting will be sent out soon.
There will be open testimony with time limits on speakers.