Senators Debate Death Penalty Bill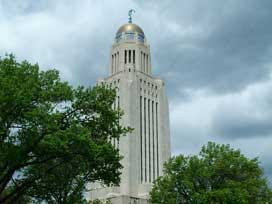 Nebraska lawmakers began debating whether to repeal the death penalty and replace it with a sentence of life without parole.
Sen. Brenda Council of Omaha introduced the repeal measure (LB306) and said on Wednesday that it should be considered to help save money. She says studies in other states have shown that prosecuting death-penalty cases costs 10 times more than seeking life sentences.
Sen. Mike Flood of Norfolk says the death penalty should remain because some crimes are so heinous that the only proportional punishment is execution.
The state Supreme Court deemed the electric chair cruel and unusual punishment in 2008, but lawmakers have since approved lethal injection as a replacement.