Senators question new DOC director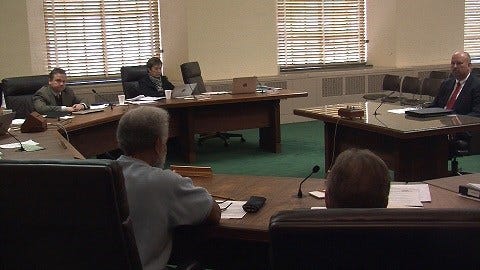 Posted By: Megan Conway
"I was asked by Governor Ricketts to transform this agency, to restore the excellent reputation it once had and with your help, we can achieve that goal," says Scott Frakes.
The Governor wants him to be the next leader of the Department of Corrections, but will Senators agree? Governor Pete Ricketts appointed Scott Frakes to lead the department.
Thursday, the appointment was brought in front of a Legislature committee. Frakes went over his resume, bringing 33 years of experience to Nebraska. After explaining some of his future plans, he then took on questions from the committee.
Frakes comes to Nebraska from Washington state. He pledges to return trust to the DOC, saying Nebraskans deserve a prison system that makes public safety their top priority. Frakes says there are many bars that need raised in the department; one being a solution to overcrowding, but for now, he's still working on a plan for reform.
"I'm currently meeting with and assessing all the leadership within NDCS. There will be further changes, but at this time I'm not ready to move or reassign more staff without having a good source of what the organization needs," says Frakes
The Senators also said whatever resources Frakes needs to do his job, the committee will try to provide if he only asks. Frakes admitted that his statements barely skim the surface of issues faced by the NDCS and that he still has a lot to learn about the department and Nebraska laws and regulations.