Senators rally for working Nebraskans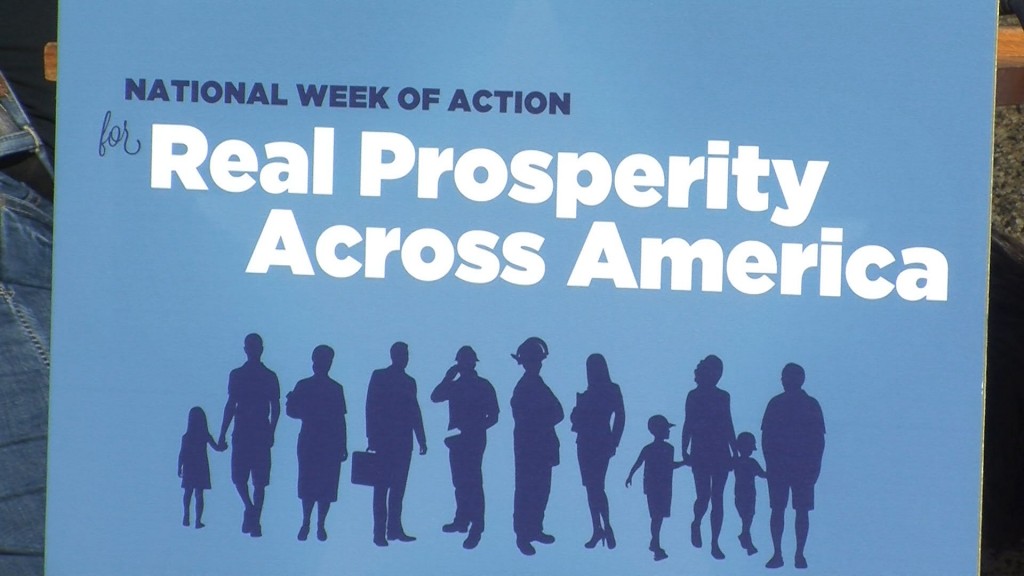 By: Hannah Paczkowski
hpaczkowski@klkntv.com
It's National Week of Action for Prosperity Across America.
"We're not, certainly my colleagues and I, are not sitting on the sidelines, we're taking action," Sen. Jeremy Nordquist said.
20 states, including Nebraska, are participating and several Nebraskans are supporting the cause.
"We have to keep fighting on a daily basis to try and protect these rights," Al Mumm, who is president of the Nebraska Alliance for Retired Americans, said.
This group of senators said they're working to build a stronger economy. During this legislative session, they were able to pass a law that will help eliminate wage theft, that allows a worker to challenge what they're being paid.
"Happy Equal Pay Day everyone," Sen. Tanya Cook said.
Wage discrimination is also in the works with these senators, along with helping families, primarily children who are living in poverty.
April 2, the governor signed a law that would alleviate the cliff effect for Nebraska families working to get off public assistance. It's Nebraska's first piece of legislature of its kind.
Some senators and working Nebraskans didn't get the outcome they were looking for on some bills, but they said they're not done yet.
"Probably one of the biggest disappointments is we fell short of expanding health coverage for all low income workers in our state," Nordquist said.
Nordquist said that's one of their top priorities for 2015. Another, is raising minimum wage.
"Nebraskans are good people, they favor raising the minimum wage, they don't like that a waiter or waitress makes $2.13 an hour," Mumm said.