Sentence upheld for former officer who enticed child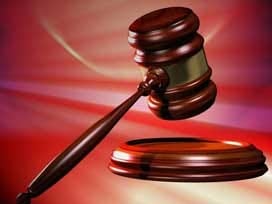 The Nebraska Supreme Court has upheld the conviction and sentence of a former Omaha police officer who tried to entice what he thought was a 14-year-old girl online.
Last year, David Kass was sentenced to a year in prison and ordered to register as a sex offender. Kass was arrested after La Vista police detectives said he initiated an online conversation with an undercover investigator posing as a 14-year-old girl.
Detectives say the conversation was sexually graphic. In an opinion issued Friday, the state's high court rejected Kass' arguments that the Douglas County District Court erred by not finding Nebraska's enticement law overly broad, in giving jury instructions and by imposing an excessive sentence.