September 11 special for ROTC students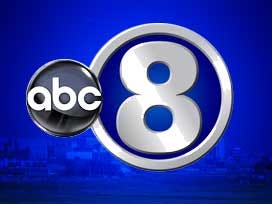 It was another sell out game for the Huskers, but it was the day the game fell on that was so important for some fans.
Even with all the excitement of Husker football, everyone remembers where they were September 11 nine years ago.
That includes one group of Husker fans that are anything but stereotypical. During the week, they're the students and staff of the University of Nebraska's ROTC program. During football Saturdays, they are Husker security.
Lt. Chris Stone is an ROTC leader and says, "It's a nice opportunity for the ROTC to give back and help out Nebraska and Lincoln and support the games and support the university that supports them."
Lt. Stone says, "September 11 reminds us this is what we fight for. When you get the guys overseas, this is what they're fighting for, American football. This is what keeps them going over there."
216 students participate in UNL's ROTC program. Young men and women that stood even taller Saturday knowing they're securing more than just their stadium.
They're also serving the entire United States. Lt. Stone says ROTC has a lot to offer its participants. "Fantastic opportunities to serve their country, get their entire school paid for and give back to both the community and the country.