September 13 Husker Football Practice Report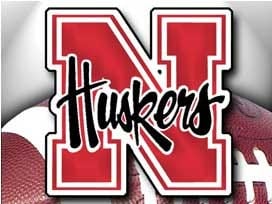 Posted By: Sports
sports@klkntv.com
Courtesy: UNL Media Relations
The Nebraska football team practiced in full pads and helmets for 90 minutes Tuesday evening. The team was split with the offense in Cook Pavilion and the defense in the Hawks Championship Center.
Defensive coordinator Mark Banker met with the media after practice and discussed the Oregon Ducks' offense and team in general.
"Well the thing about Oregon and most good offenses, is that the basics will be there and the actual plays but the delivery system won't be there," Coach Mark Banker said. "There will be different formations, motions and ways they get to those plays…they've always had great athletes that have speed (who are) very good in the open field."
He also spoke about how not only does Oregon have one premier running back (Royce Freeman), but several others who are very capable as well. Coach Banker also mentioned how the Duck receivers are fast and good route runners. But Banker said the Duck offense revolves around the quarterback.
"They key to the whole offense is the quarterback," Banker said. "That whole offense runs through the quarterback. They've always been best when the quarterback has good command and control. Their young man (Dakota Prukop) seems to have that."
While Oregon's offense will present plenty of challenges for the Blackshirts, Banker noted that he does have some familiarity with the Duck offense from his time at Oregon State, although that knowledge doesn't guarantee success.
"Knowing is one thing and reacting to what you see is another thing," he said.
Banker also addressed some defensive injuries, saying that cornerback Lamar Jackson returned to practice but defensive tackle Mick Stoltenberg was held out of Tuesday's workout. Stoltenberg missed last Saturday's win over Wyoming, while Jackson was limited in the game due to injury. Despite missing those two players, Banker thought his unit performed well against the Cowboys.
"The last game I thought was good from the stand point of physicality," he said. "I thought the first game because it was unknown was a good thing plus a little bit of up-tempo. I liked their effort, I liked their physicality. I like how they've come together as a group."
Although season tickets are sold out for the 2016 season, fans who want to see the Huskers in person this season at Memorial Stadium can purchase single-game tickets from returning visiting team allotments.
Nebraska Athletics is offering the B1G Pack, where fans can save $10 off single-game pricing and receive a ticket to both the Purdue and Maryland games for $120.
Single-game tickets are also available to the Oct. 1 homecoming game against Illinois ($65). To order tickets, visit Huskers.com/tickets or call 1-800-8 BIG RED during regular business hours (8 a.m.-5 p.m., Monday.-Friday). For more information, visit Huskers.com.