September 19 Husker Football Practice Report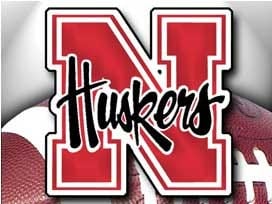 Posted By: Sports
sports@klkntv.com
Courtesy: UNL Media Relations
Blackshirts Prepare for B1G Opener against Rutgers
Lincoln, Neb. — The Nebraska football team practiced for over two hours in full pads on Tuesday evening inside the Hawks Championship Center and outside on the Ed and Joyanne Gass Practice Field.
Defensive Coordinator Bob Diaco spoke with the media after practice about the Huskers' Big Ten opener against Rutgers. The Scarlet Knights, under the direction of first-year offensive coordinator Jerry Kill, is 42nd nationally in rushing, averaging 195 yards per game on the ground. Kill was a head coach of Minnesota from 2011-2015.
"He's a tough guy. He's a brilliant football coach and his record speaks for himself," Diaco said. "His reputation proceeds him and his offenses are hard-nosed and disciplined. They block and finish plays and runs. That's all the things you see with Rutgers' offense."
Diaco also talked about Rutgers' offensive line and the veteran leadership. Diaco also spoke highly of junior tight end Jerome Washington who is tied for the team lead with 12 catches in the first three contests for Rutgers.
"Rutgers has some really talented skill players on offensive line. I believe five returning starters. They have a really talented tight end who can do all the jobs. He's a big, athletic, physical player. Their tailbacks run hard. They are physical tackle breakers and can attack the edge."
Additionally, Diaco commented on redshirt freshman defensive back Marquel Dismuke, who saw action late in the game as well as recovered a fumble on special teams which led to Nebraska's first touchdown.
"I was very pleased with him. I thought he went in and played hard. He prepared hard and was ready to go in as the next man in. That's fun to watch. He may not get as many reps as the starter, but he prepares hard, he studies the defense, studies the opponents and goes in ready to produce. That was definitely the case with him. He played hard and did a nice job."
The Huskers will continue to practice tomorrow afternoon for their Homecoming game against Rutgers on Saturday. Kickoff is set for 2:30 p.m. and will be televised nationally on BTN as well as carried on the Husker Sports Network. Check out Huskers.com for more information.