September 7th Husker Football Practice Report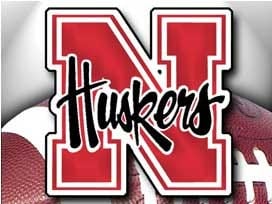 Posted By: Sports
sports@klkntv.com
Courtesy: UNL Media Relations
Lincoln, Neb. – The Nebraska football team practiced in full pads for approximately two hours on Wednesday afternoon. The Husker offense spent the majority of the practice in Memorial Stadium, while the defense worked on the Ed and Joanne Gass practice fields.
Offensive coordinator Danny Langsdorf spoke with the media after practice about his take on Wyoming's defense.
"They had a really good game with Northern Illinois," Langsdorf said. "They were fast, they're not overly big, but I thought they flew around to the ball. I thought they were real active in their pressure packages, they've got a ton of stuff, they did that in their first game. A lot of pressure and really flew around to the ball."
Langsdorf also commented on the Huskers' struggles with throwing the ball last Saturday.
"We were just kind of misfiring in terms of being on the same page in landmarks and accuracy of throws and spacing of the routes," Langsdorf said. "It was kind of a combination of a lot of things, and the other thing is I didn't think that we really needed it all that badly at the time. We did hit a few as the game went on."
Additionally, Langsdorf said the offense will look to balance running the ball and throwing it this Saturday, despite the fact they ran the ball 80 percent of the time last week.
"I think the balance is key," Langsdorf said. "I think we've said that since day one, that for us, the balance is a good thing. In that game where we scored 43 and had as much success running, I think that was a little bit of an anomaly. It wasn't bad, I don't want to sound negative about running the ball well, I think the focus for us was just needing to throw the ball a little better. I don't think anybody should feel or does feel that we were really bad in the game, we were really good with the ball and stuck with it, so that was a great thing about the game that we played, and that was the one we were in. So we're going to have to feel in our conference, to win the conference, we're going to have to be a better passing team and have that balance. Still have success running the ball, but be able to do both."
Nebraska continues its preparation for Saturday's matchup with Wyoming on Thursday. Kickoff between the Huskers and Cowboys is set for 11 a.m. CT with television coverage provided by ESPN2 and the game can be heard around the world on the Husker Sports Network.
Although season tickets are sold out for the 2016 season, fans who want to see the Huskers in person this season at Memorial Stadium can purchase single-game tickets from returning visiting team allotments.
Nebraska Athletics is offering the B1G Pack, where fans can save $10 off single-game pricing and receive a ticket to both the Purdue and Maryland games for $120.
Single-game tickets are also available to the Oct. 1 homecoming game against Illinois ($65). To order tickets, visit Huskers.com/tickets or call 1-800-8 BIG RED during regular business hours (8 a.m.-5 p.m., Monday.-Friday). For more information, visit Huskers.com.