Series Finale of Lost airing Sunday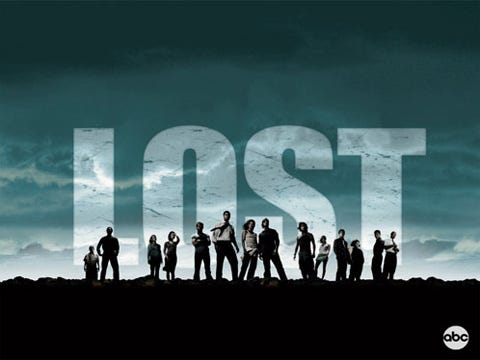 How will it end? That's the question millions of Lost fans are wondering this week, and tonight, some of them tried to get some answers. A plane crashes on an island, the survivors band together. Some live. Some die. Some travel through time. Throw in ghosts, a cloud of black smoke, a whole lot of mystery and you have Lost. A show that's captivated millions and comes to an end right here Sunday night on Channel 8.
120 episodes down. 1 more to go. "I've had people asking me if I'm gonna cry on Sunday I've said I've already been crying just at the thought of my show going away," Jennifer Cummins said.
Jennifer Cummins is one of millions of people who watched Oceanic flight 815 crash land on September 22, 2004. For the next six seasons, we've watched Jack, Hurley, Sawyer and the gang fight the islands forces. Now, we're down to the end and dozens of people want answers. So they filed into to the Ross theater to take part in a nationwide simulcast with the shows creators, Carlton Cuse and Damon Lindelof.
"I'm just hoping to find out a little more because I've heard they're not necessarily gonna reveal all the answers in the finale and everything like that maybe just a little more insight to prepare myself for Sunday would be pretty nice," Nick Bloch said.
The producers of course won't spoil the end. But they do say it will be intense and emotional. Now all we can do is guess. "I'm really afraid its gonna be really sad episode with a lot of people dying." "I've kinda got this theory season 1 episode 1 starts with Jack laying in the jungle with his eye opening I think it'd be really poetic maybe kind of cool if the last scene was Jack protecting the island and his eye close screen goes black and you see Lost," Nate Meyer said.
A reminder, there's plenty of Lost for you this weekend on Channel 8. On Saturday night at 7:00 we'll show the first episode which started it all. On Sunday, Lost begins at 6:00 p.m. with a recap show, followed by the two and half hour finale. And a Jimmy Kimmel Special with the cast will also air at 11:00.