Update: S. 56th St. open south of A St.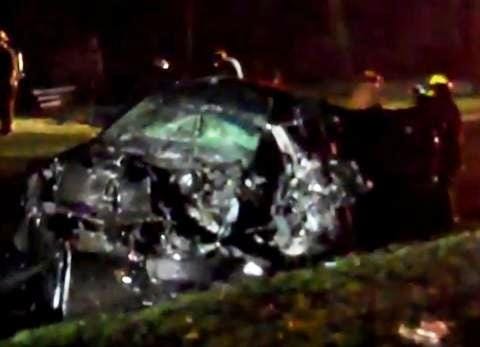 A portion of S. 56th Street reopened Friday afternoon after an early morning accident.
Lincoln Police Captain Martin Feringer says S. 56th from "A" to Sumner street was closed most of the day due to an investigation and clean up of a serious accident.
Feringer says at around 4 a.m. Friday morning, there was collision between a semi and pick up truck. The pick up driver, Matt Gabel, 29, was taken to the hospital with life threatening injuries. He remains in critical condition. The driver of the semi was not injured.
Power lines were also knocked down during the crash. LES, Lincoln Fire & Rescue and Lincoln Police were on the scene. HAZMAT was called in because fluids from the semi leaked into the sewage system. The semi was a refrigeration truck hauling food. Both vehicles were destroyed in the accidents.