Several school districts cancel classes in wake of storms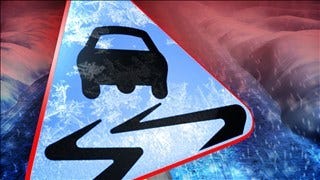 Posted By: Channel 8 Eyewitness News
8@klkntv.com
OMAHA, Neb. (AP)
The storm system that glazed much of Nebraska and Iowa with ice has mostly left the states, but officials remain cautious about traveler safety even as dire weather warnings are lifted.
Authorities say puddled water on untreated roads _ especially those in residential neighborhoods could have refrozen Monday night into Tuesday, leaving the roadways slippery. The National Weather Service says freezing drizzle and dense fog were expected in central and eastern Iowa.
Dozens of school districts in both states canceled classes or planned to open later than normal Tuesday morning. University of Nebraska campuses in Kearney, Lincoln and Omaha also canceled classes.
Major utilities reported only a handful of weather-related outages.