T-storms may invade on game day, Husker fans prepared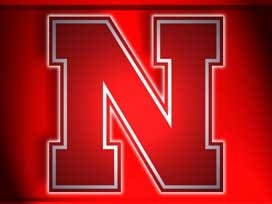 By: Megan Palera
mpalera@klkntv.com
Severe weather could be rolling through Lincoln during Saturday's home football game.
Husker fan Jason Strong traveled all the way from New Mexico to watch the game and says there's nothing that can keep him from going.
"They said 30% chance of thunderstorms and nasty weather so we'll bring our jackets and sweatshirts and what not. Bring my stocking cap," Strong said.
That will all probably come in handy Saturday. There's a slim chance that thunderstorms could develop during game time. It has staff at Memorial Stadium ramping up their safety efforts.
"We've talked to the National Weather Bureau and Lancaster County event management so they're aware of what's going on… They will have people out during the day so if anything changes they'll let us know," UNL Facilities Manager Butch Hug said.
If Mother Nature does chance and lightning strikes, the game will be suspended. Fans will be directed to take shelter inside the stadium. And if the weather gets worse, the game could be postponed or even canceled.
Hard-core Husker fans say the game isn't over until the clock winds down.
"You can't leave. We all stick together in all kinds of weather. Good old Nebraska U," said Strong.
The best chance for severe weather is after the game. Anyone tailgating tomorrow might want to pack up immediately after the game is over to avoid the damage from strong winds and rain.