Seward Co. Sheriff: 2 men arrested on marijuana charges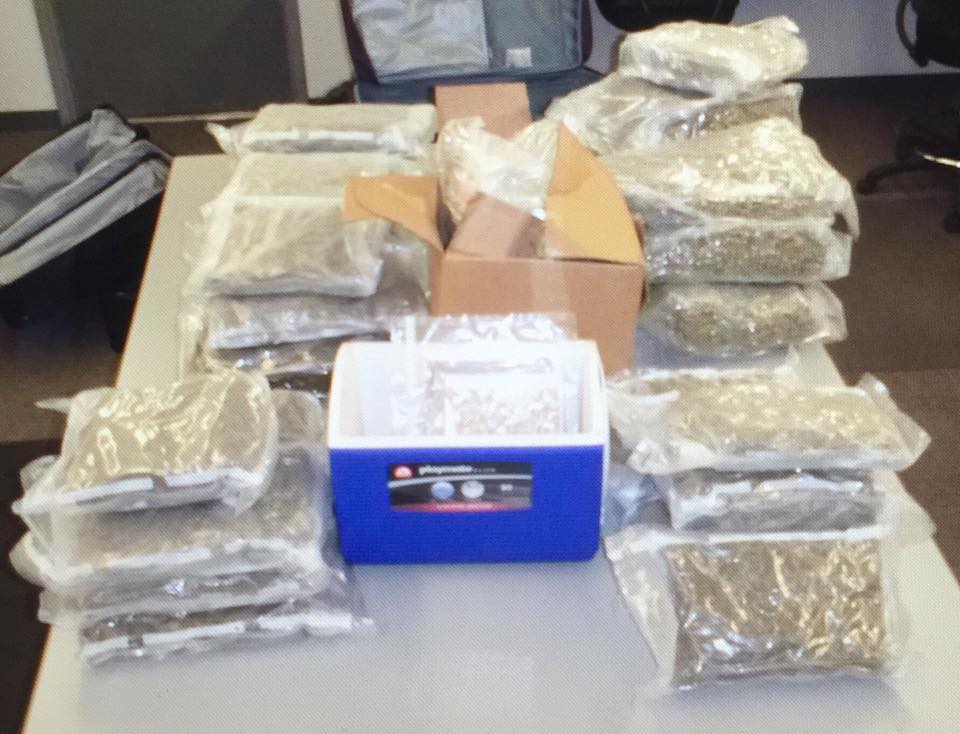 The Seward County Sheriff's Office (SCSO) arrested two men from Florida for transporting more than 65 pounds of marijuana last Friday.
SCSO said the stop happened at around 5:30 p.m. Along with the State Patrol, deputies pulled over two separate vehicles traveling together.
SCSO used a K-9 to search for drugs, which led to the recovery of 50 lbs of hydro marijuana, 15 lbs of THC edibles and 22.7 oz of hashish oil.
Vincent Sorice, 32 of Palm Coast, FL and Marino Lodespoto, 24 also of Palm Coast, FL were both arrested and charged with possession of marijuana with the intent to deliver.