Seward focused on making playoffs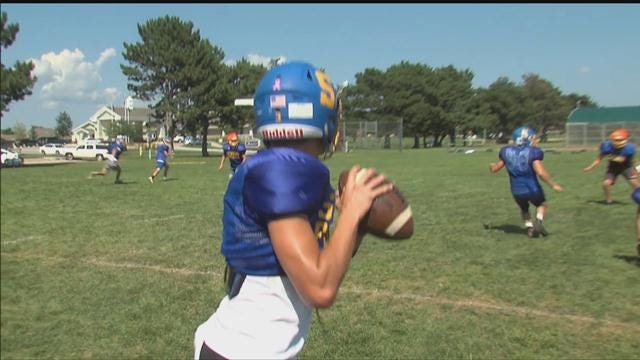 KLKN Sports Staff
sports@klkntv.com
SEWARD, Neb. – Seward football came one win shy of a playoff berth last season.
The Blue Jays return 15 starters, including quarterback Joe Krause, but they won't be satisfied until they finish in the playoffs.
"We have high expectations for this season," coach Jamie Opfer said. "We've got a lot of returners, a lot of talented football players, a lot of guys that have put a lot of energy, enthusiasm, time into. That have committed very hard over the summer time over the past year to get better. So the future for us is bright. We just need to live it a day at a time just do the best we can each day to get better."
Seward opens the season at home against Waverly.