Sheils Ends Husker Career at NCAA Regional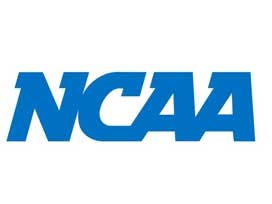 Nebraska's Madeleine Sheils had her Husker career come to an end by tying for 75th among 126 players at the 2012 NCAA Women Golf's Central Regional at the Scarlet Course on Saturday, May 12.
Sheils, a senior from Boise, Idaho, settled for a 14-over-par 86 on the 6,264 layout of Ohio State's Scarlet Course on Saturday. She finished the tournament with a 22-over-par total of 238. It was her most strokes in a three-round tournament this season and her highest scoring round of the year.
Sheils, who closed the season with a 74.67 stroke average, carded just four rounds of 80 or higher among her 36 total rounds on the season. Unfortunately, three of those rounds came at OSU's Scarlet Course, including a second-round 80 on Friday at the Central Regional and a second-round 81 at the Lady Buckeye Spring Invitational on April 21.
A first-team All-Big Ten selection as a senior, Sheils ended her NU career by playing 117 rounds, including the final 105 consecutive rounds in the Husker lineup. Her career stroke average of 76.88 was the second-best average in school history, while her senior season average was the third-best ever by a Husker, including the second-best by an NU senior.
USC's Lisa McCloskey and Florida State's Maria Salinas tied for the regional title with three-under-par totals of 213. Vanderbilt's Marina Alex took third at 215. Salinas and Georgia's Rocio Sanchez Lobato both advanced to the NCAA Championships, along with the top eight teams from the NCAA Central Regional (USC, Vanderbilt, Purdue, Tennessee, Virginia, Ohio State, NC State, Arkansas).