Sheils, Neisen qualify for U.S. Women's Amateur Championships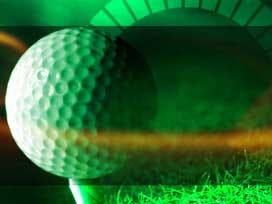 Nebraska women's golfers Madeleine Sheils and Steffi Neisen recently earned spots in the upcoming U.S. Women's Amateur Championships.
Sheils, a senior from Boise, Idaho, punched her ticket to the national tournament by winning the U.S. Women's Amateur Sectional Qualifying Tournament in Lakewood, Wash., on Tuesday, July 19. Sheils fired a one-under-par 71 at the Oakbrook Golf and Country Club to defeat Jordan Ferreira by one stroke.
Sheils has competed in Nebraska's lineup every round the past two seasons and is a three-time NGCA Scholastic All-American for the Huskers. She produced NU's No. 2 stroke average (76.34) as a junior.
Neisen, a sophomore for the Huskers in 2011-12, earned her trip to the national tournament with a 71 of her own at the Braemer Golf Course in Edina, Minn., on July 15. Neisen, a native of New Prague, Minn., finished third behind Casey Danielson (68) and Breanna Elliott (69).
Neisen joined Sheils as an NGCA Scholastic All-American in 2010-11. She posted NU's No. 3 stroke average on the season, which also ranked as the third-best stroke average by a freshman in school history (77.13). Neisen joined Sheils in competing in all 32 rounds inside the Husker lineup last season.
The U.S. Women's Amateur Championships will be held Aug. 8-14 at the Rhode Island Country Club. For more information on the U.S. Women's Amateur visit www.usga.org.