Sheils Ties for Third at Big Ten Tournament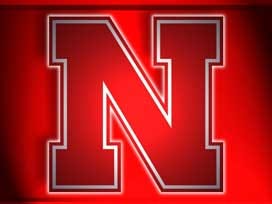 Madeleine Sheils fired a final-round 71 to tie for third individually and lead Nebraska to a sixth-place team finish at the 2012 Big Ten Women's Golf Tournament at the Donald C. Ross Course at the French Lick Resort Sunday.
Sheils, a senior from Boise, Idaho, carded a one-under-par 71 on the 6,156-yard layout of the Ross Course for the second straight day to finish with a three-round total of 218. It was Nebraska's best individual finish at a conference tournament since fellow Idahoan Elli Brown took third at the 2007 Big 12 Championships.
Sheils was one of only two golfers in the 2012 Big Ten Tournament to produce two rounds better than par in the 54-hole event. The other was individual champion Laura Gonzalez from Purdue, who posted back-to-back rounds of 69 on Saturday and Sunday to finish two strokes ahead of Sheils at 216. Michigan's Yugene Lee took runner-up honors at 217 after a final-round 70, while Sheils finished in a four-way tie for third with Michigan State's Caroline Powers and Lindsey Solberg and Ohio State's Rachel Rohanna.
Michigan State claimed the Big Ten team title with a three-round score of 885, which included a final-round 295. Purdue, led by Gonzalez's 69, produced Sunday's best round with a 291 to climb into second place at 895.
Nebraska registered Sunday's third-best team round with a 297 to finish in sole possession of sixth place at 908, marking NU's best score in history at a conference tournament. Ohio State took third at 898, while Michigan finished fourth (900) and Illinois fifth (906) just two strokes ahead of the Huskers.
Nebraska senior Kayla Knopik (Papillion, Neb.) added a top-20 showing for the Huskers by finishing 17th at 227 after a final-round 77. Sophomore Steffi Neisen (New Prague, Minn.) added a tie for 25th with a final-round 76 to finish at 230.
Fellow sophomore Katelyn Wright (Incline Village, Nev.) finished strong by producing Nebraska's third-best individual round of the tournament with a 73 on Sunday. Wright climbed into a tie for 48th at 237. Senior Katie Keiser (Gothenburg, Neb.) managed a 79 in the final round to tie for 57th (241), while sophomore Remylee Molyneux (Thousand Oaks, Calif.) settled for an 83 to finish in 64th (246).
The NCAA Tournament field will be announced on Monday, April 30 at 8 p.m. central time. The tournament consists of three 21-team regionals and the top individuals from non-qualifying teams.
Big Ten Tournament
April 27-29, 2012
Donald C. Ross Course at French Lick Resort (French Lick, Ind.)
Par 72, 6,156 Yards
Final Team Results
1. #25 Michigan State – 298-292-295-885
2. #34 Purdue – 310-294-291-895
3. #16 Ohio State – 298-297-303-898
4. Michigan – 305-294-301-900
5. Illinois – 304-300-302-906
6. Nebraska – 309-302-297-908
7. #43 Northwestern – 307-304-306-917
8. Minnesota – 318-301-299-918
9. Wisconsin – 318-303-307-928
10. Iowa – 319-301-309-929
11. Penn State – 309-312-313-934
12. Indiana – 334-311-299-944
Individual Results
1. #28 Laura Gonzalez, Purdue – 78-69-69-216
2. Yugene Lee, Michigan – 75-72-70-217
T3. #70 Madeleine Sheils, Nebraska – 76-71-71-218
T3. #32 Caroline Powers, Michigan State – 72-73-73-218
T3. Rachel Rohanna, Ohio State – 74-71-73-218
T3. Lindsey Solberg, Michigan State – 73-70-75-218
T7. Chelsea Harris, Iowa – 78-70-72-220
T7. Jackie Shepherd, Minnesota – 73-73-74-220
9. Nora Lucas, Illinois – 72-75-74-221
T10. Meagan Bauer, Michigan – 74-72-77-223
T10. Hailey Koschmann, Illinois – 78-70-75-223
T10. #34 Paula Reto, Purdue – 76-75-72-223
Nebraska Individuals
T3. #70 Madeleine Sheils – 76-71-71-218
17. Kayla Knopik – 75-75-77-227
T25. Steffi Neisen – 76-78-76-230
T48. Katelyn Wright – 84-80-73-237
T57. Katie Keiser – 84-78-79-241
64. Remylee Molyneux – 82-81-83-246