Sheriff Terry Wagner running for re-election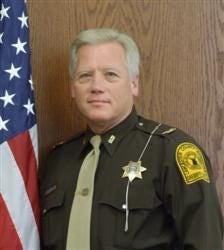 Lancaster County Sheriff Terry Wagner is announcing he is running for re-election.
Law Enforcement professionalism, technology enhancement and unparalleled public service are hallmarks Wagner will continue to emphasize in his 7th term.
As the 2nd longest serving Sheriff of Lancaster County, Wagner has led the Sheriff's Office for 23 years, having been first elected in 1994. He was
re-elected unopposed in 1998, 2002, 2006, 2010 and 2014.
Wagner has pursued law enforcement professionalism and demonstrated leadership throughout the state:
Graduate of the F.B.I. National Academy
Past President of the Nebraska Chapter of the FBI National Academy Associates
Past President of the Nebraska Sheriffs' Association
Board of Directors of the Child Advocacy Center
Former Board of Directors of People's Choice Federal Credit Union
Former Board Member of the Nebraska Safety Council
Former member of the Police Standards Advisory Council
Wagner's goals for the next term are to continue to ensure the citizens of Lancaster County get the most efficient law enforcement services for their tax dollars through the use of modern technology; working to get laws passed that help us keep citizens safe; making sure all deputies receive the training necessary to increase their effectiveness.