UPDATE: Sheriff's deputies nab two burglary suspects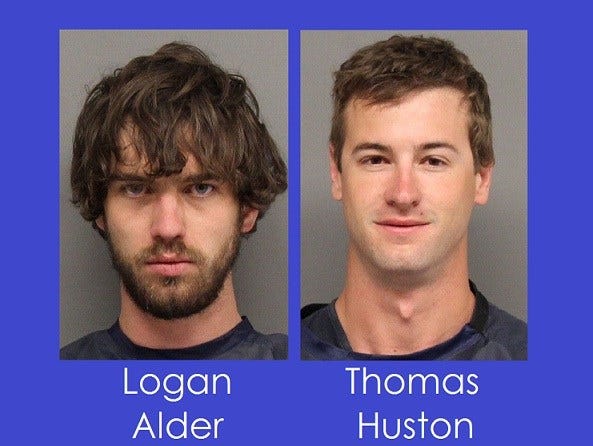 Posted By: Kayla Bremer
Kbremer@klkntv.com
The Lancaster County Sheriff's Office is investigating two burglaries. They say one of the victims was home at the time.
Around 10:00 p.m. Tuesday, deputies were called to a house southeast of Lincoln near Bennet for a burglary in progress. The owner of the home and his girlfriend were watching TV when they heard the doorbell and saw two men outside.
"He looked out, one of the men was trying to get into his acquaintance's vehicle and the other man was going around the side of the residence," Sheriff Terry Wagner said.

Wagner says they went to the bedroom to hide and called 911, then heard the suspects come into the house.
"The men stayed in the kitchen, they took a key to a vehicle and then exited the kitchen without going any further into the house."
Officials say 25–year–olds Logan Alder and Thomas Huston chopped up a garden hose to use as a device to siphon gas from the cars. That's when deputies arrived at the house and arrested them for burglary and criminal mischief.
Earlier in the day, another home south of Lincoln near 70th and Rebel Dr. was burglarized in broad daylight. Wagner says the thieves shattered a sliding glass door to get inside and took off with $5,000 worth of electronics.
"That included a laptop computer, iPads, big screen tv and the like."
Officials say it's too early to know if the two burglaries are related.
They continue to investigate.