Shields helps Nebraska beat Penn State 68-64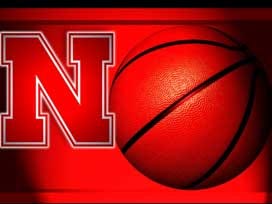 Posted by: Sports
Shavon Shields scored a career-high 29 points, Ray Gallegos had 15 points and Nebraska held off Penn State in a 68-64 win on Saturday.

Penn State trailed by three points with 24 seconds left in the game before Nebraska's Brandon Ubel was called for a flagrant foul on D.J. Newbill. The foul gave Penn State two extra free throws.

Newbill made one of two free throws and Ross Travis missed the next two from the line. Newbill failed to convert on two more free throws in the final 14 seconds, helping the Huskers (10-9, 1-5 Big Ten) escape with the victory.

Shields went 10 of 11 from the floor and made all eight of his free throws for Nebraska. As a team, the Huskers went 16 of 16 from the free throw line.

Jermaine Marshall scored all of his 18 points in the second half for Penn State (8-10, 0-6).
Nebraska Postgame Notes
*-Shavon Shields 29 points were a career high (previous high was 18 against Purdue) and second-highest total by a freshman in school history. Only Tyronn Lue, who had 30 points against Oregon during the 1995-96 season, had more points than Shields during his freshman year.
*-Shields 29 points was the most points by any Husker this season (previous high was 27 by Dylan Talley against Kent State on Nov. 24. Shields also tied for team-high honors with six rebounds.
*-Nebraska went 16-of-16 from the foul line, which was one short of the school record for most free throws without a miss in a game (17 vs. Oklahoma State on Jan. 31, 1979).
*-Nebraska snapped a five-game losing streak and picked up its first-ever win in State College.
*-Dylan Talley had a career-high six assists (previous season and career high was five)
*-Brandon Ubel returned after missing two games and had 12 points, six rebounds, three assists and two blocked shots in 31 minutes.
*-Ray Gallegos came out of the game with 11:17 left in the first half, the first time in six Big Ten games he has ot played every minute. It ended a streak of 218:39 consecutive minutes dating back to Dec. 29.