Shooting Struggles Down Tigers in Road Contest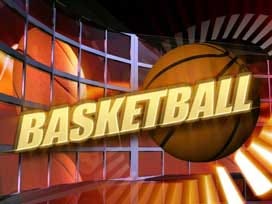 Posted by: Sports
Doane played stifling defense in the first of their game against Park University in women's basketball action on Saturday but when the final buzzer sounded, the Pirates had rallied for a 54-47 win over the Tigers. The loss was the fourth straight for Doane after opening the season with five wins. Park improved to 3-5 on the season with the win.
The Tigers opened the game with zone defense, something they had not played much this season and it appeared to throw off the Pirates. Park shot 19-percent in the first half and was held to 16 points as they made six field goals and four free throws. Doane held a 26-16 lead at the break and shot 35-percent from the floor and made 9-of-10 free throw attempts.
The largest lead of the game for the Tigers came at the 17:37 mark in the second half as Doane led 31-20. Over the next four minutes, Park went on a 12-0 run to take a 32-31 lead. Hannah Dostal's lay-up gave the Tigers the lead back momentarily the Pirates scored the next six points to take the lead for good. Doane cut the lead to two points with 3:23 remaining but did not score the remainder of the game.
Cali Bellar led the Tigers with nine points. Heather Broman and Dostal added eight points apiece with Dostal recorded 12 rebounds on the day. Dostal and Savannah Lohmeier recorded three assists apiece. The Tigers committed 23 turnovers in the game and shot 32-percent from the floor.
Park received 18 points from Brianna Beridon and 10 points from Taylor Lloyd. Jessica Madden led the Pirates with 11 rebounds.
Doane will travel to Hastings College on Wednesday, November 28, to take on the Broncos in GPAC play. Tip-off is set for 6 PM in Hastings.