Shop for a Cause raises funds in late country singer's memory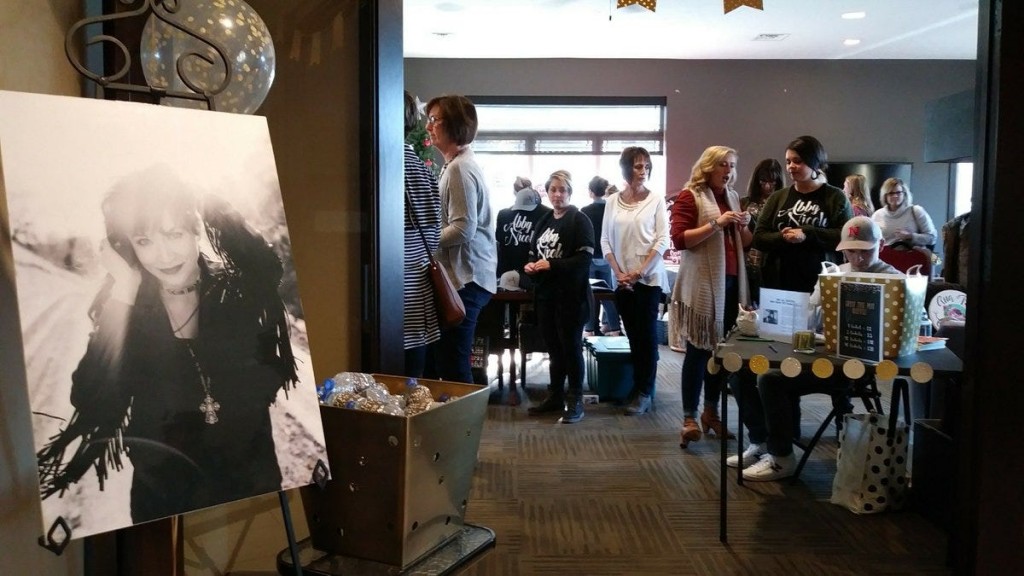 By Joe Harris
Clothing, makeup and accessories were on display in the Wilderness Ridge Villas.
That was Sunday's Shop for a Cause, a fundraiser for the Abby Nicole Scholarship Fund.

The endowment is named after Abby Uecker—the Norfolk country singer better known by her stage name Abby Nicole—who died this past summer in a UTV accident on the Thayer County fairgrounds.
Uecker's sorority sisters Ashley Ficken and Megan Videtich created the endowment in her honor.
Their goal is to raise $30,000 by this spring. So far they've raised $6,500 through other fundraisers.

"We just thought that was a good way to kind of give back at the same time, which is something she was really into also," Videtich said. "But just to keep her name around…so we thought that was kind of a perfect fit of what we could do."

The gesture is not lost on Abby's family.

"Megan and Ashley have done a lot to keep Abby's memory alive," said Abby's sister Jessica. "And she loved people and she just always wanted to make people happy. So to them just do so much and just keep going with it is unbelievable."

Jessica said she's continually reminded of how many lives Abby touched.

"The stuff we keep getting day in and day out of what she did for other people is just unbelievable," Jessica said. "We just didn't know the things that she was doing that none of us knew about. And it's just awesome to see how much she cared about people every day."

There will be more fundraising events for the Abby Nicole Scholarship Fund. If you would like to participate, you can find a list of them at https://www.facebook.com/abbynicolememories/