Shower to benefit Foster CARE Closet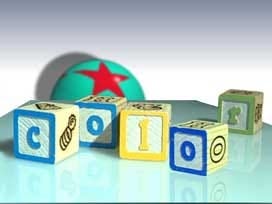 A Milford woman is taking on a big project.
The revamped Foster CARE Closet near 25th and Randolph has been open for about a year. One woman heard about what they do and began taking action.
Nancy Jantze says she had to get involved. "Being a working person, and working on the days they needed volunteers, I thought, 'Ah ha! I can do a shower.'"
That's what she's doing. She's holding a shower on Sunday to benefit the Foster CARE Closet. It's a place where foster children can pick out clothes or toys, all for free.
Jantze met with Leigh Esau who runs the closet to learn what it's all about it. After that, she began planning the shower to raise gifts for the children and teens who need them. "Kids are important to me, especially kids in need."
The shower will be this Sunday at the Bethel Mennonite church in Milford from 2 to 4 p.m.
Jantze says the guest list is growing and she hopes you can be a part of it. "If your like me, if it touches your heart that there are kids in need out there that need formula, diapers, food, clothing, underwear, socks, car seats and cribs, then come and donate."
You can also donate to the Foster CARE Closet by visiting www.fostercarecloset.org