Signing Deadline Looms for Husker Trio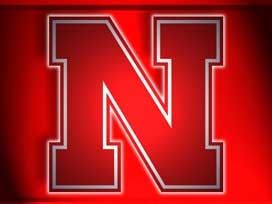 Posted by: Sports
A trio of Huskers baseball players selected in last months MLB Draft have less than nine days to sign a contract. If the players and teams can't come to come to agreement by June 13 at 4 o'clock, the player can return to school to finish their eligibility.
Travis Huber, a 23rd round pick by the Twins has yet to come to terms. Huber served as Nebraska's closer toward the end of the season.
Khiry Cooper, who left baseball to focus on football, got picked in the Red Sox in the 25th round. Cooper could sign, then finish his football eligibility in the fall and report to his team next spring.
Chad Christensen moved from outfield to shortstop due to personnel on the 2012 Husker team. The Miami Marlins selected the All-Conference performer. Signing bonuses that late in the draft have gone for as little as $1,000, so Christensen may return to Lincoln for his senior season.
Former Husker hurler and Nebraska City product Logan Ehlers has also not signed. Ehlers was taken in the 20th round, but may turn down pro ball and play next spring at Texas Tech.