Sixth annual Light the Night walk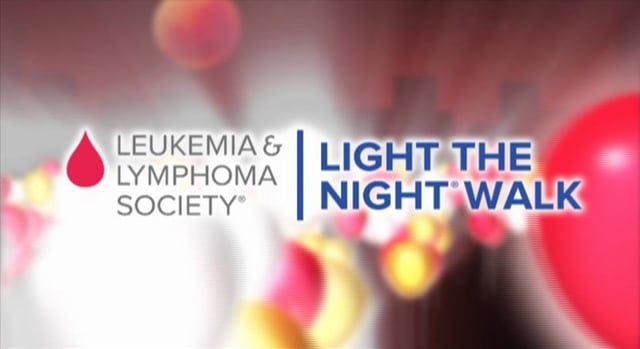 Posted By: Sarah Fili
sfili@klkntv.com
It was a chilly night in downtown Lincoln, but the warmth could be felt among everyone gathered at the Leukemia and Lymphoma Society's annual Light the Night Walk at Haymarket Park. Hundreds came together with support and donations towards lifesaving research for patients battling blood cancers. Friends, families and co–workers of those affected stood in solidarity, hopeful for those who have the disease now and for those who have already lost the fight.
Participants held lanterns – white for survivors, gold for those walking in memory of a lost loved one, and red for supporters – sending a beautiful message, of an evening full of support and remembrance.
Tonight was extremely special for one woman, whose journey begins now- after visiting with the Southeast Nebraska Cancer Center earlier this week.
"I just found out on Tuesday that I have breast cancer. And I came out to this because I wanted to get into the community. And this was spot on."
The event created a web of support and love for everyone involved. Those who have lost a loved one were invited to a remembrance ceremony where they released balloons with messages written to their loved ones, and survivors were given gift bags and massages. Everyone I spoke with says they plan on being back next year.
While the event was full of tears, smiles and hugs everyone at the event is hopeful they will light the way and find a cure.