Sky lanterns: Did you see them in the sky over the 4th?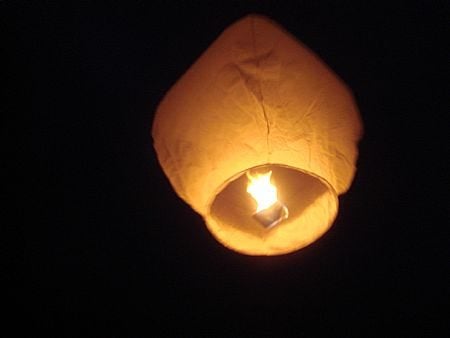 Many people saw them in the night sky, but very few knew what they were.
Sky lanterns.. the floating paper lanterns ignited by fire could be seen in the skies across Lincoln over the 4th of July weekend. Many wondered what the glowing orbs were. The lanterns could be purchased legally at local fireworks stands, however, they are not technically fireworks. Some of you might wonder where these landed. A KLKN-TV employee found one that landed on his home.
Lincoln Chief Fire Investigator Bill Moody says they were allowed this year because they are not fireworks. Moody and State Fire Marshal John Falgione says that could change next year.
If you'd like to write a comment about these, please do so below.