Skyview Learning Academy holds grand opening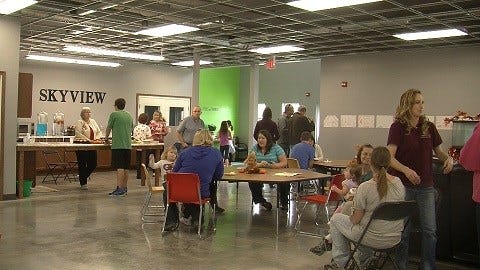 By: Megan Conway
A unique academy had their grand opening Sunday.
"It was a huge leap of faith," says Michele Ray, director of Skyview.
Skyview Learning Academy, south of Bennet, is a self funded school. It's on 20 acres of rural land where students are encouraged to go outside as much as possible. They have chores like taking care of chickens and cleaning their school. School officials say they want to teach children to be independent and active.

"I'm not sure that educating kids is done best by sitting them in a classroom for seven hours a day, hunched over a desk, so I said we need to have fresh air, exercise and nature," says Ray.
Core classes like math, English and science will still be taught. Skyview offers classes for students in preschool through 8th grade. For more information go to their website, Skyview Learning Academy.