Improvements in second Ebola patient being treated at UNMC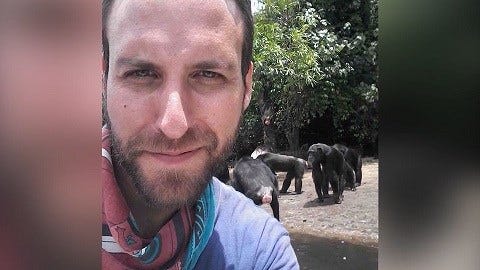 By: Megan Conway
There has been a slight improvement in Ashoka Mukpo's condition. His father is cautiously optimistic knowing his son is not clear yet. Mukpo is the second Ebola patient to be treated at UNMC. His condition has been stable since he arrived on Monday, but today doctors are noticing a slight improvement.
"So far, I think we're reasonably happy with his progress," says Dr. Phil Smith, medical director of the Biocontainment Unit at UNMC.
There are 40 people assigned to the Biocontainment Unit. It's the largest of four in the country. Five or six people are on hand at a time taking care of him. Mukpo is receiving CMX, an experimental antiviral medication. This is different than the drug the first Omaha Ebola patient, Dr. Rick Sacra received.
"This particular drug, CMX, has been used on 11 patients at this Medical Center for other diseases. It has a very good safety profile, so it's not like we're just pulling some drug out of the air that we think might work," says Dr. Smith.
Mukpo has been taking some fluids and is drinking Gatorade. His family and doctors are optimistic, but warn that Ebola is a deadly virus. Just two days ago, the first person diagnosed in the U.S. lost his battle in Dallas.
"In Africa, it has a 50 percent mortality rate, presumably with the best medical care we can deliver over here, the mortality rate is less, but it's still substantial, so this isn't an infection by any means that I take for granted," says Dr. Smith.
Mukpo has also received a blood transfusion from Dr. Kent Brantly, one of the first Ebola survivors treated in the U.S. The situation is still very serious, but his family says they are grateful for any improvement.