Slumberland Furniture in Lincoln is making their annual bed donations for the holiday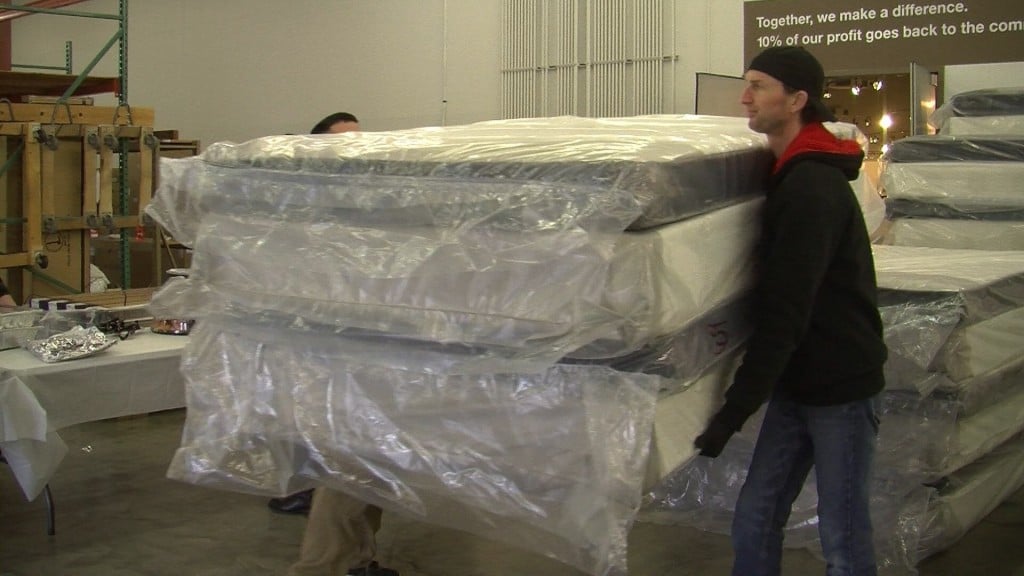 Posted By: Jason Taylor
jtaylor@klkntv.com
LINCOLN, Neb. Slumberland Furniture is donating mattresses to families in need as a part of their annual "Homes for the Holidays" program.
This year, nationwide, Slumberland Furniture will be giving approximately 2,000 mattresses and box spring sets. "Homes for the Holidays" is a program they've done every holiday since 1993. Slumberland manager in Lincoln Kenny Sailer says this year they'll be giving out over 100 mattress sets to families in the Lincoln area. He says some families in need don't have enough beds which can affect their health.
"We believe it makes a big difference in their future and it gives them a healthier night of sleep and it really helps children overall with their production." Said Kenny Sailer, Slumberland Lincoln Store Manger
Slumberland gives these beds to several local non-profit organizations that help families in need.
Many volunteers with these organizations shared their stories about families they knew that didn't have enough beds for their children. One included a grandpa who gave up his bed for his grand kids.
"Once we we're able to donate, the kids were able to get back in their own beds in their own room, the grandfather back in his own bed. And, you know everybody as they said was a lot happier!" Sailer Said
Lauren Peterson with the friendship home says this couldn't have come at a better time.
"We've recently had the ability to make some expansion to our shelter capacity. And, what that means for us is that we get to shelter more people. We got to open six more apartments in the past few months." Said Lauren Peterson, Development Coordinator with Friendship Home
Peterson says beds are a tough furniture item to find as well.
"They're a large donation and used ones are not always adequate so getting these brand new mattresses is just an incredible gifted made by Slumberland." Peterson Said
Slumberland will continue to give out more beds to local organizations through the holidays.
For non-profit groups looking to be apart of this donation call store manger Kenny Sailer 402-477-5000
Non-profit groups involved this year include: The Friendship Home, Peoples City Mission, Community Action, Lutheran Family Services, Matt Talbot, Cedars Youth Services and more