Small Plane Crash In Northeast NE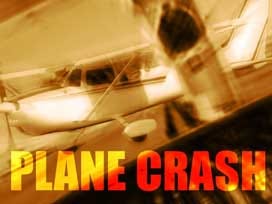 Authorities today confirm that a Lynch man was injured and his passenger killed after a small plane carrying the two crashed near Verdel on Saturday.
The Knox County Sheriff's Office issued a news release saying the small plane was found burned in a field on Saturday.
The plane's pilot and owner, Richard Nielsen of Lynch, was taken to a local hospital following the crash. His condition is not known.
The sheriff says Nielsen's passenger was found dead at the scene. That person's name is being withheld until relatives can be notified.
The Federal Aviation Administration is investigating and has plans to turn its findings over to the National Transportation Safety Board. It says the twin-engine Beechcraft plane had no flight plan and hadn't been in contact with air traffic controllers before it went down around 2 p.m. Saturday.