Smart lunch movement comes to Lincoln Public Schools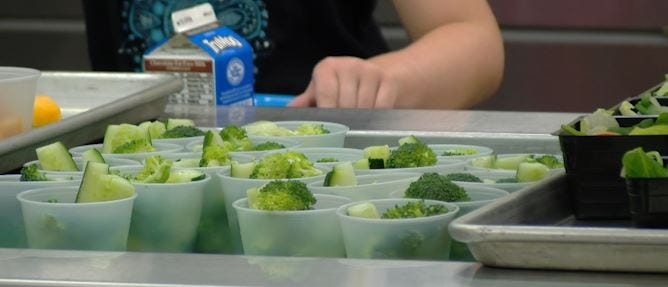 Posted By: Veronica Ortega
vortega@klkntv.com
According to the CDC childhood obesity has more than doubled in children and teens in the past 30 years. That's why Lincoln Public School officials say they're taking the initiative to end this ongoing problem.
"Really the new rules of the school lunch program are all driven on trying to reduce the childhood obesity epidemic, and so we have done a lot of things to make sure the meals are the proper amount of calories, fat, and sodium. Now we are kind of to the next step," says Jessie Coffey a Nutrition Specialist with Lincoln Public Schools.
This school year nutrition specialists are doing research as part of the Smart Lunchroom Movement which is based on a study by Cornell University.
"A lot of research done at Cornell shows if you put fresh fruit in a pretty bowl instead of just in a metal pan that you can increase consumption by 86%," says Jessie Coffey.
Nutrition experts say the goal is to decrease food waste and encourage children to drink more milk and eat more vegetables. They say teachers and staff will educate children about the nutritional value of foods like broccoli.
A grant was given to the state for the smart lunch room movement Team Nutrition.