Sneak peek inside renovated Lincoln Elementary Schools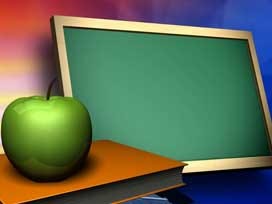 School's just two weeks away. And when Lincoln students return, some will be walking in a bigger and better building. Hill Elementary school was renovated to hold more students and to keep the staff happy as well.
Every school could always use some sprucing up but for Hill elementary they got a full makeover…making the school better for the upcoming year.
To say Hill Elementary school got a face lift would be an understatement. Principal Michelle Phillips says before— the school had an open floor plan making classroom space limited. "We had approximately half of out student population outside in portables and so by adding classroom spaces we are able to bring out entire student population into the school," Phillips said.
Each room will also have big windows like these to provide ambient light for the classroom, but the renovations weren't just for the students, teachers will have a new staff lounge something here at Hill they haven't had in over 25 years.
The school will also have a brand new art room, better air quality and new tile and carpet throughout the building. Last school year students were bused to a site south of town while the building was revamped. But Principal Phillips says in the end it was all worth it. "The year spent off site was valuable children just automatically established new routines new procedures but we still kept out school culture which is such an important part of who we are here at Hill school and that's what will be coming back in the door when children re–enter," Phillips said.
Also renovated was Morely Elementary in Southeast Lincoln. Both schools will completed and ready for students this upcoming school year.