Snow emergency remains in effect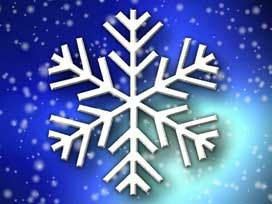 Lincoln is waking up to about four and a half inches of snow this morning. A snow emergency remains in effect for the City. That means parking is banned on emergency snow routes, bus routes and other major arterial streets.
A map showing these routes can be found on the City website at lincoln.ne.gov and in the blue pages of the Windstream phone directory. About 75 City crews and contractors are plowing these routes and applying salt.
At 6 a.m., they began spreading salt and sand at intersections, and then move on to bus routes and areas around schools. Streets are snowpacked and drivers are urged to use caution.
City ordinance requires property owners to clear snow and ice from sidewalks by 9 a.m. the day following the end of a snow storm. Remember, it is illegal to push or blow snow into or onto a street, alley or sidewalk.
Please stay informed on the status of snow operations in Lincoln. Additional information is available on the City website at lincoln.ne.gov and in your Windstream phone directory. If you have questions, you may call the Public Works Snow Center at 441-7644.